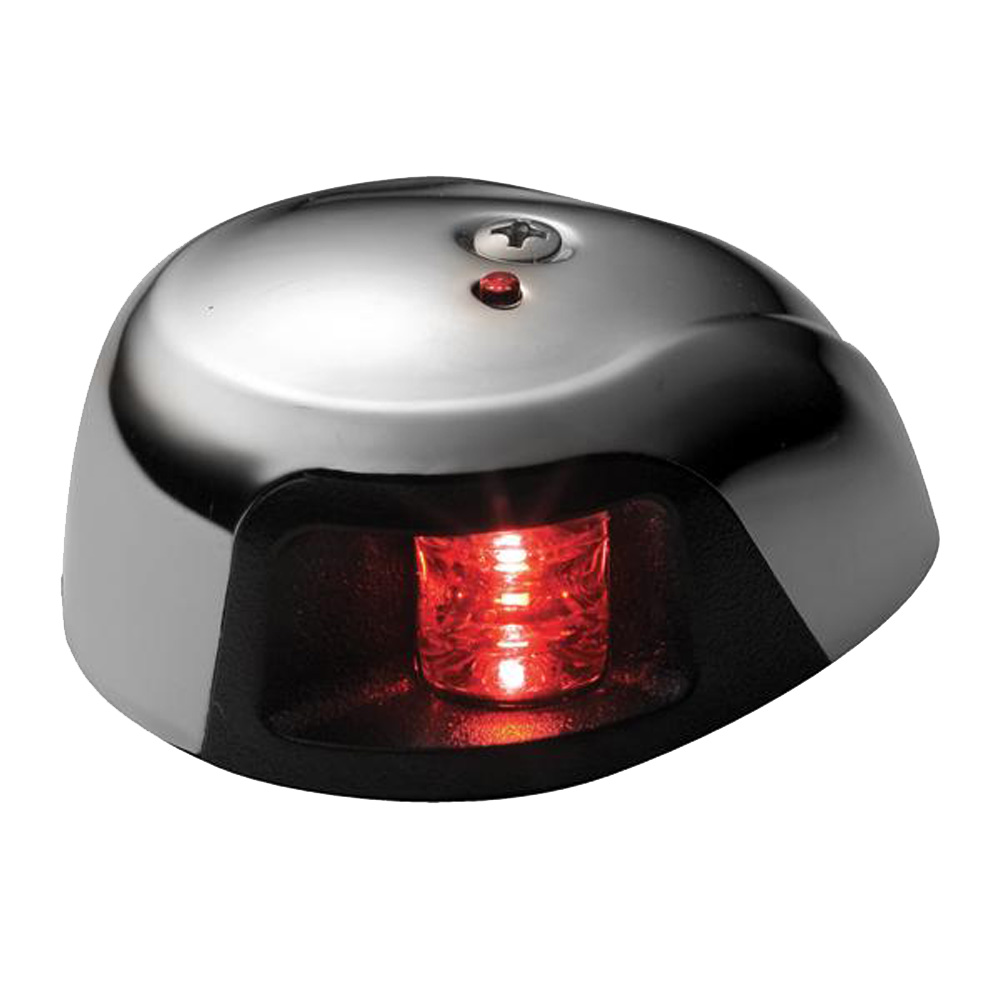 Attwood 3500 Series 2-Mile LED Sidelights
A little over five years ago I decided it was time to retire my old incandescent navigation lights and go LED.
After looking around and comparing I chose the Attwood 3500 Series 2-Mile LED Sidelights. The lights have been performing like a champ ever since.
These tough LED lights are super bright and the styling fits well with my classic Pearson. I would say they'd look good on more modern boots too.
Their rounded shape doesn't catch sails or sheets. They also have an indicator on top of each light allowing you to verify operation from the cockpit. The 2.4W lights are fully potted to seal them from the elements and with a 10-year warranty, I found them to be an unbeatable, energy-saving bargain. I went with the 2-Mile deck-mount version but Attwood also offers a vertical-mount 3500 Series and 1-Mile versions that are even less expensive.
Installation was easy. (Attwood's instructions HERE.) You simply unscrew the stainless cover from the black plastic base, make the wire connections, screw the base in place, and reattach the cover. It took less than an hour and now my nav lights draw 1/10th the power my old ones were using – and no bulbs to change.
Thanks for reading! I would appreciate your comments.
I've many more helpful articles at the BLOG page, and more to come…
New York City Sailor has these lights at a great price:
Attwood 3500 Series 2-Mile LED Green Sidelight – 12V – Stainless Steel Housing
Attwood 3500 Series 2-Mile LED Red Sidelight – 12V – Stainless Steel Housing
with fast, FREE SHIPPING on orders over $100*
While you're here, take a look at the user-friendly SHOP page…
– over 6,000 products specially organized to make it easy to find the parts you need.
For orders outside the US 48 or for any questions – please send email via the CONTACT page.
Your business is appreciated and enables me to keep this site running.
Don't forget to check out the Facebook Page and hit that Like button!
Fair Winds,
VIKING
NewYorkCitySailor.com